Welcome to Villa Waimarie
Luxurious 5-star beachfront getaway
Villa Waimarie is an absolute beachfront villa at Lipa Noi on Koh Samui. Rambling through tropical gardens down to the pool and the beach, this private luxury Samui villa consists of a lounge pavilion, dining pavilion, large sala, and six supremely comfortable ensuite bedrooms. The villa also has its own tennis court. With its team of staff, Villa Waimarie is ideal for gatherings of friends or family of all ages, or social and corporate events of up to 60 people.
An Elite Haven offers the luxuries of privacy, personal space and an exclusive experience socially distanced from the crowds. We have implemented strict hygiene controls and cleaning procedures to adapt to the new normal in the current COVID-19 situation. Our staff members have undergone extensive training and safety management measures have been executed across our portfolio. The health and wellbeing of our guests and our employees remain our top priority. We appreciate the trust you place in us and are committed to offering you a safe sanctuary for a truly memorable vacation.


Relax and enjoy the peaceful private oceanfront ambience with fresh cuisine. Prepared especially for you.
Villa Waimarie's chef is on hand throughout your stay to prepare breakfast, lunch and dinner.
The villa has an extensive menu of home-cooked dishes to choose from, ranging from Thai and other Asia cuisines to western favourites, as well as children's specials and vegetarian choices. Or, off-menu, the chef is always happy to cook up something different requested by guests, including catering for special diets.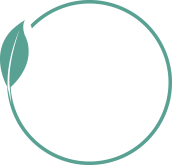 Plastic Free
Eco-friendly initiatives at Villa Waimarie
Villa Waimarie is doing its bit to protect the beautiful but fragile natural environment of Koh Samui. Experience a plastic free stay at Villa Waimarie.

Fully Staffed
One of the great joys of staying at Villa Waimarie is the dedicated, energetic, cheerful and highly trained staff.

6-bedroom Villa
The six bedrooms at Villa Waimarie are arranged in pairs in three spacious bungalows.

Family Activities
The family-friendly advantages of a villa holiday are many, including access to your own private facilities and the freedom to use them whenever you want.